Ninja Spinki Challenges, Flappy Bird Creator Returns
The latest game from Dong Nguyen, the creator of the viral hit sensation Flappy Bird,
has just hit the App Store and Google Play.
Titled Ninja Spinki Challenges!
Spinki is Nguyen's first game since 2015's Swing Copters 2 , and his first time working with an outside publisher.
Obokaidem teamed up with Nguyen, who lives in Vietnam and runs his own studio, to create the game. They're hoping it will click with the crowd of folks who just can't stop playing a game that endlessly frustrates them.
Ninja Spinki Addicting Frustration
I played the challenges, and I found them virtually impossible to win. They were like the original Flappy Bird, requiring incredible precision and timing just to get a few rounds of gameplay right.
Gameplay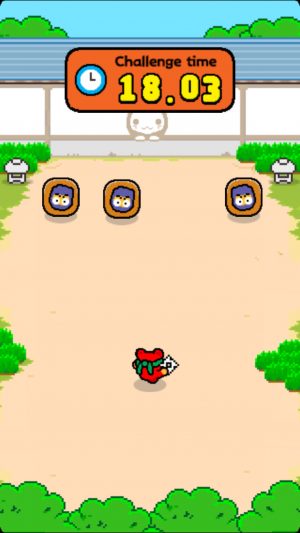 The games each have two modes, challenge mode or endless mode. To play them, all you do is tap your finger on the screen or draw a line with your finger at the right time to avoid moving obstacles.
If you manage to go up a level, you can unlock more stages and icons. You have to avoid getting hit by flying stars or getting shot.
Actually Free
Though Ninja Spinki Challenges has no in-app purchases and is free to play. It monetizes through ads. Nguyen's .Gears previously published Swing Copters.
Anyway, it's out, it's free, and the only monetization I've spotted so far is the ability to watch video ads in exchange for a single continue.
So give it a try and you can be the judge just don't stress it out this game can make you a little short tempered.